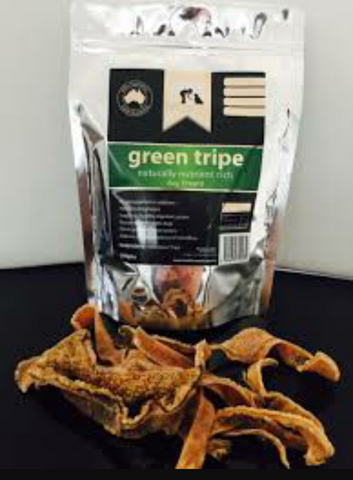 Green Tripe Treats MM 200gm
MEALS FOR MUTTS DOG TRIPE TREATS 200G
Naturally rich in nutrients, Meals for Mutts Dog Tripe Treats for dogs are a great alternative to other processed treats.
An ideal treat to use for rewarding and training your dog, these discs are 
free from preservatives or nasty additives
. Naturally dehydrated to lock in the meaty flavour, these treats are high in 
essential vitamins and minerals
. Even the fussiest of dogs will love the taste. 
Tripe Treats are ideal for rejuvinating and enhanicing the immune system which many older dogs require. It works to maintain a healthy balance of microflora.