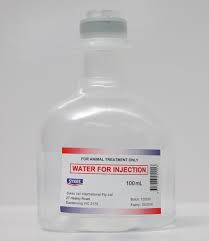 Water for Injection 100ml
Water for Injection 100ml bottle.
This product is a sterile preparation of Water for Injection which contains no bacteriostatic, antimicrobial agent or added buffer. It is used to dilute or dissolve drugs for injection.
The soft-walled bottle has a cover protecting the rubber septum and an inversion ring for hanging.