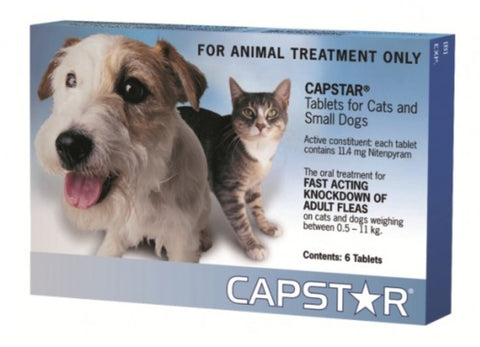 Capstar Small Dog & Cat Flea Treatment 6 Pack
Fast acting knockdown tablets of adult fleas on cats and dogs weighing between 0.5 to 11kg. Capstar is an orally administered tablet that provides fast flea relief. It starts working in 30 minutes. A single dose should kill the adult fleas on your pet. If your pet gets reinfested, it is safe to give another dose as often as once per day.
Do not use on dogs or cats weighing less than 0.5 kg or younger than 4 weeks of age. In very rare cases in cats, this may present as transient signs of hyperactivity, panting, vocalization and excessive grooming.